08 February 2018
Helical India wins award in John Deere's Zero PPM for 5 years category
John Deere has awarded Helical India for its commitment and quality by achieving 'Zero PPM for 5 years' 2012-2017.
After rigorous evaluation and development process, John Deere India Private Limited approved Helical Auto Technology India Ltd for serial production of Valve Rotators for one of its many tractor applications in the year 2012.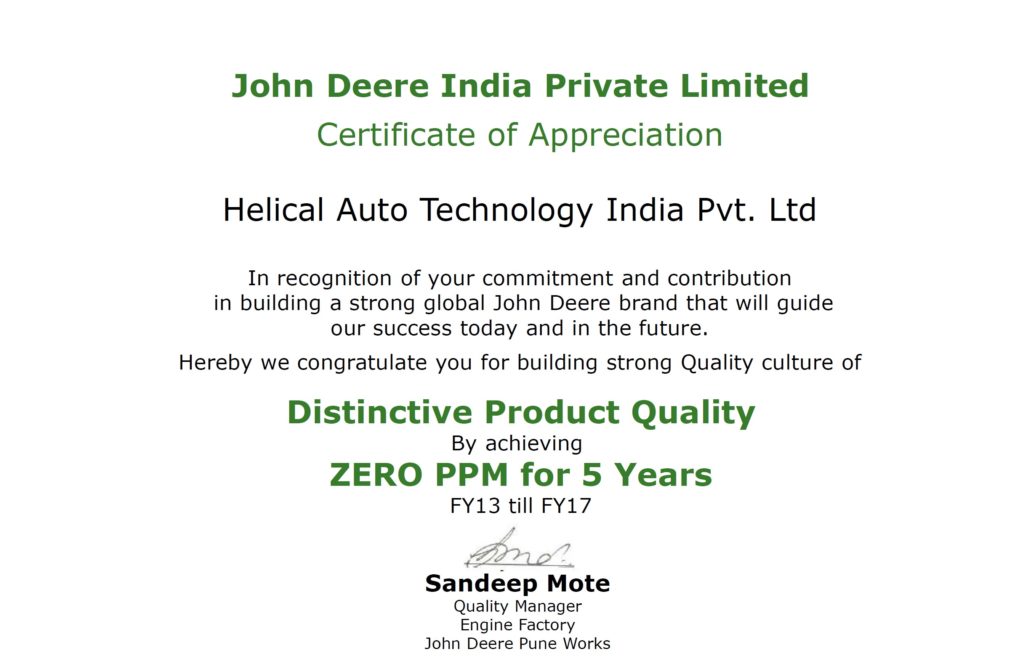 Helical India has since been supplying product to John Deere and remarkably has achieved 'Zero PPM' for a consecutive 5 years after SOP. This in turn demonstrates Helical India strong in-house manufacturing processes and robust supplier quality, conforming to the requirements of John Deere's exceptionally high standard JDS-G223.
Helical India outstanding performance has been recognised with this certificate of appreciation presented to Helical India CEO Vibhas Ambekar by John Deere Global Director for Quality and Lifetime Durability Mr Jin Quan and from Quality Director of Large Tractors division Mr Lawrence Burken.